AVARE-X
ELECTRONIC EXPRESSIONISTIC NOISE MUSIC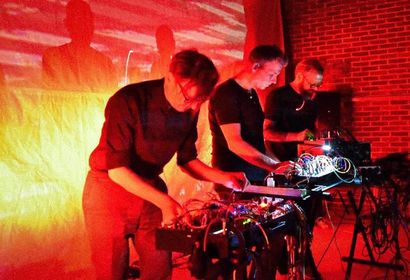 The Copenhagen based trio have already achieved some attention with their raw, aggressive and uncompromising experimental music since they formed in early spring 2020. The work of the group lays within the realm of electronics. Using cassette tapes, modular synthesizers, synthesizer, drum machines and stomp boxes to achieve their eerie and dystopian soundscapes. Avare-X is MartinLoui Egeberg, Thomas Gniben and Per Götz.

Upcoming shows:
16 of January 2021 – Sorte Firkant Festival, Støberiet, Copenhagen
30 of January 2021- House of Noise Pre-House vol 1.
TBA in Februar 2021- To doodle it – Release concert for the album:
Avare-X _ Guarnica.
TBA in Februar 2021 – Winter jazzfestival.