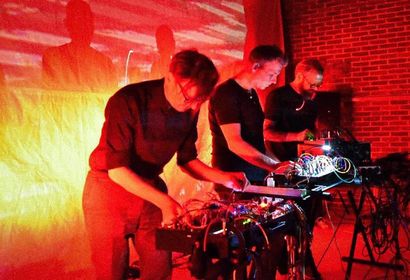 The Copenhagen based electronic trio, Avare-X, consisting of MartinLoui ArthurEjlif Egeberg, Thomas Gniben & Per Götz., will be debuting on Vicious with their upcoming album, GUARNICA.

Vicious are thrilled and honored to have Avare-X as part of the experimental and electronic branch of Vicious releases.

Upcoming Avare-X shows:
12th of June 2021 : Vicious Label Night #1
9th of June 2021: Echo Echo
Check out more info and stunning video on the new Avare-X page on Vicious.dk.